A Modern Solution for Real-Time Vehicle Delivery Tracking
Simplify Your Car Delivery, Communication and Customer Wait Times
Moving vehicles around your store is an essential task that is never as easy as it sounds. It requires a more intelligent, modern solution to create efficiencies in your vehicle delivery process.
EyeQ Vehicle Dispatch eliminates unnecessary back and forth between technicians or other users who need vehicles delivered, along with the staff who deliver the vehicles. When integrated with our other service solutions, it can even automate vehicle dispatches and monitor delivery progress in real time.
Automation in the automotive sector is projected to increase productivity by 20%, emphasizing the importance of top-tier tools.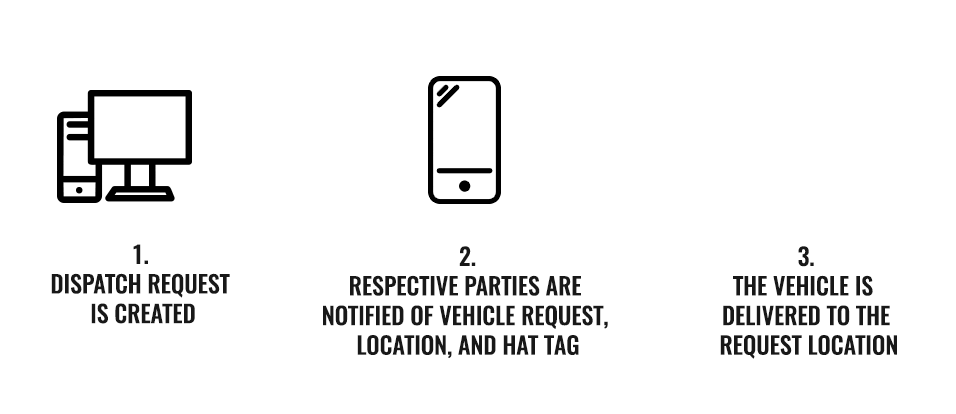 In the automotive world, efficiency drives success. By optimizing the use and tracking of loaner vehicles, we ensure that no opportunity is missed, no car is unaccounted for, and every customer interaction is punctuated with precision. More than just vehicles, EyeQ Loaner Management is about maximizing the value of every moment on your lot.
Clayton Kemp, Chief Operating Officer
EyeQ Monitoring