Security Operations Center (SOC)
Our 24/7 Surveillance Experts Are Always Ready To Respond
Advanced AI-Powered Threat Detection at Its Best
Our state-of-the-art Security Operations Center (SOC) serves as the heart of our technology suite. Utilizing advanced AI algorithms akin to military-grade intelligence, our video analytics process vast data volumes to detect threats in real-time. Unlike the human eye, our system identifies hidden dangers, singling out intruders, unwanted vehicles, and other lurking threats.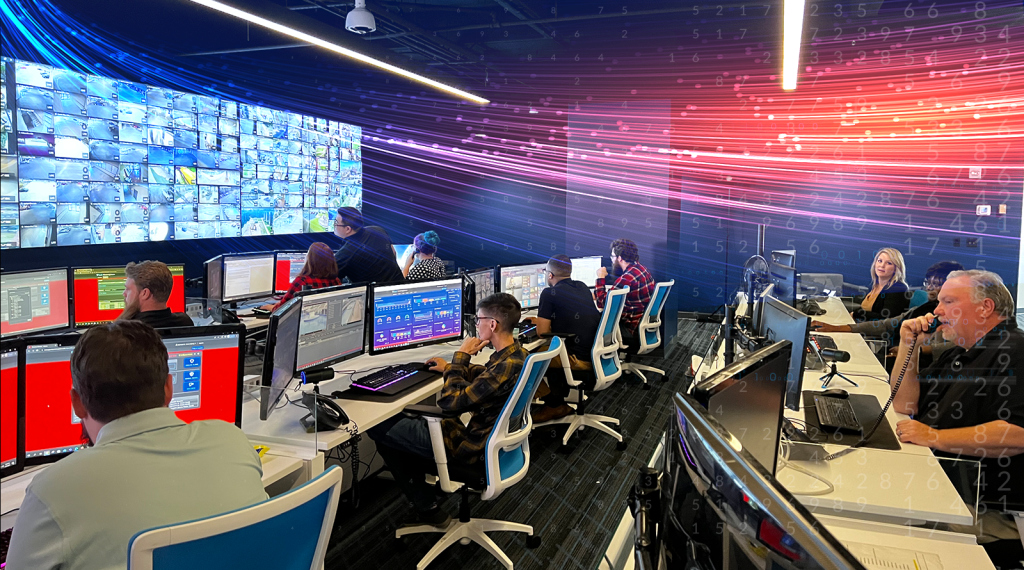 EyeQ Triad of Excellence: Advanced Platforms, Proven Processes, and Skilled Personnel
Coast-To-Coast Coverage
Headquartered in Atlanta, GA
Provides live, coast-to-coast coverage – 24/7
Operates as Proactive, Smart Surveillance Solution
Always On, Always Prepared
Back-up generators and power
Redundant network connections
Off-site emergency location
Managed By Top Security Experts
Delivers unmatched professional services
Managed by former military, police and law enforcement veterans
Respond to incoming alarms and execute strict security protocols and guidelines
I really appreciate everyone at EyeQ, they support us throughout all our security needs and even escorting us to our car after hours.
Client, Senior Property Manager
Landpark Commercial